Damian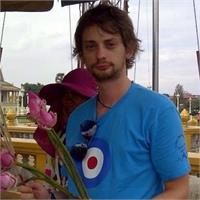 After many years of practice, my yoga teacher training journey began in 2015 when in Mysore (South India) – the birthplace of modern yoga - having completed five months training in Ashtanga Vinyāsa yoga. In 2016, I returned to Mysore for another five months to train under Master Yogacharya Vinay Kumar and try his gruelling 500-hour teacher training course. His standards were almost impossibly high and only three people that year passed. I won best student and I am authorised to teach and share his unique Prana Vashya Yoga™ series. I am also a qualified Past Life Healing Therapist (certified by the Mumuksha Centre for Transformation, Mysore). As such, I am passionate about the healing aspects of yoga and meditation as a means of effective self-transformation and improvement. My classes are physically demanding, at times, and structured to work key muscle groups so as to help you achieve certain postures to strengthen both body and mind. They are suitable for anyone who welcomes a challenge.
Damian instructs the following:
Prana Vashya follows the breath instead of following the movement and maintains the rhythm of the breath throughout the practice.

Through breath control, Prana Vashya keeps the attention fixed on the asana, not allowing the mind to wander.

Utilising Kumbhakas (breath locks) in certain movements while performing asana and vinyasa has a very powerful and dynamic effect that develops intense stamina physically, physiologically and psychologically.