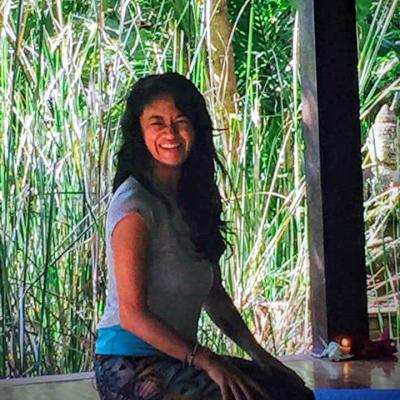 My story: Win Mar Kyi
Yoga has been a part of my life for almost 10 years and my practice has helped me grow stronger, especially during difficult times of anxiety and depression. Yoga helped me realise that there was nothing I couldn't conquer as long as stayed present and mindful and breathed deeply. As a result, I've become more fearless, both on and off the mat.
I completed my training in Bali, Indonesia and it was a truly transformational and life changing experience and I aim to be a perpetual student of the practice whilst sharing this gift I've been given.
I teach a strong and powerful Hatha flow with inspiration from Forrest and Yin styles too.
In my classes, I aim to inspire you to help deepen your practice and to truly be present in your body and celebrate and marvel at what it can do. In teaching you, I am also learning and constantly discovering - I hope to be a perpetual student for the rest of my life, which I hope will also enhance my teaching. A wonderful cycle!