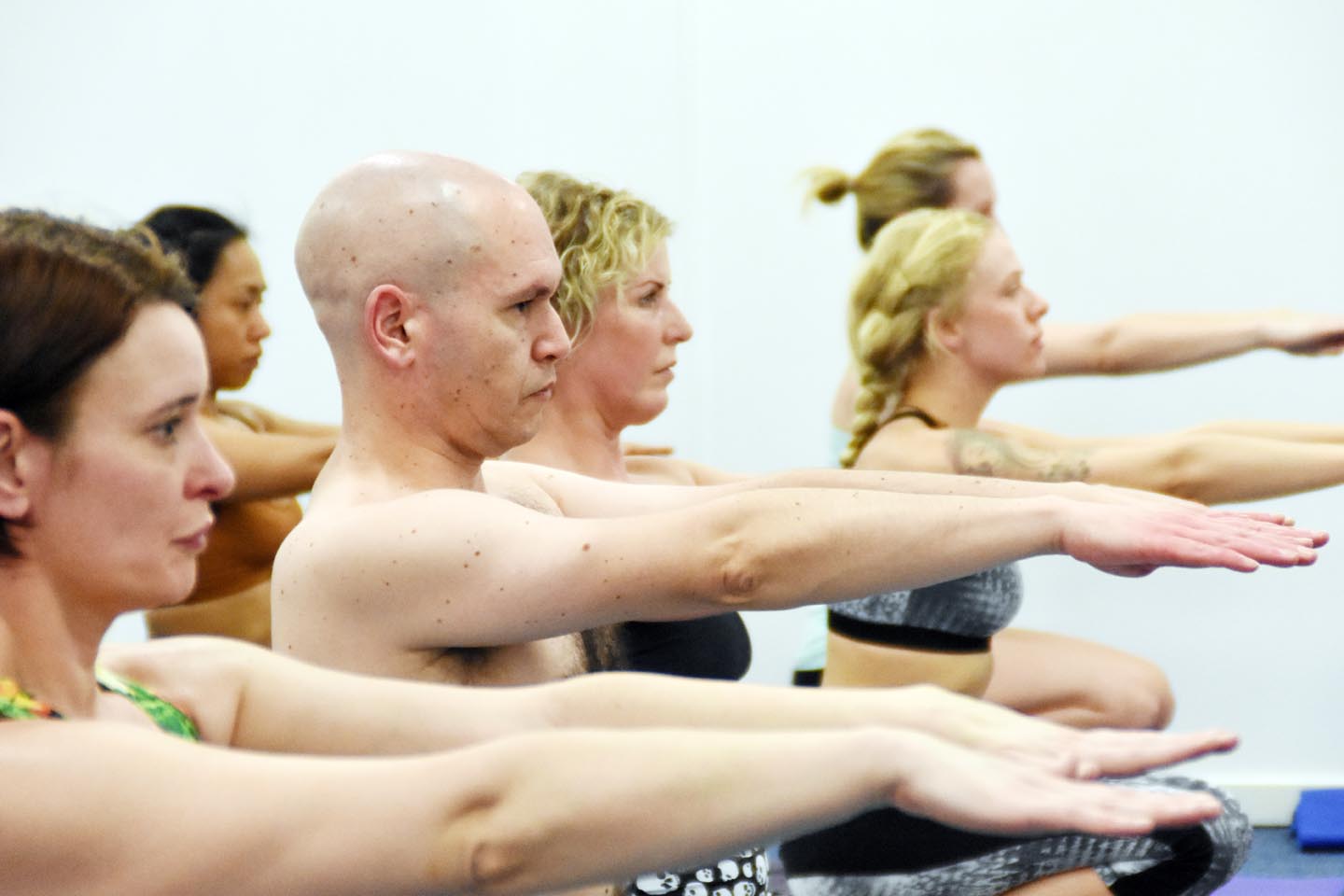 Regular practitioner 'Brose has been practicing Bikram since 2012. He like many students uses the 90 minutes in the hot room to escape life's problems and find a way to rebalance and reboot.
But for 'Brose, a recovering alcoholic and Leukemia patient, daily life can be more challenging than usual. Here we take a very candid and very privileged look into the person behind the poses. (Thank you 'Brose for sharing your story).
"Bikram definitely helps with my alcoholism. I have been working a recovery programme since October 2015 and it is something that I am very grateful for: a sober life, a more contented life. (I know I sound evangelical!)
"Physically I'm trimmer and not so dehydrated. I've also been able to use the self-discipline developed from my yoga practice in my recovery.
"My first class was something though. Dante missed a circle: it was sheer hell. I did not realise I could sweat that much. How I managed to stay in the class I cannot say. I started bargaining with myself from the off: 'how many postures do I have to attempt before I can sit/lie out?' I was trying to con the teachers basically.
"But what drew me back was the mental space that Bikram left afterwards. 'Grounded', 'balanced', 'mellow', 'collapsed consciousness', 'in the groove' or 'in the zone', call it what you like, but that was the payback. Bikram was the access to that mental state, so I had to come back.
"Leukemia does not hurt. I have not had to have any treatment as it was diagnosed early. I have regular check ups.
"I attend Throssel Hole Buddhist Abbey in Northumberland. Meditation is central to Buddhism and I find a meditative state is a by-product of a yoga class.
"It is the polar opposite of my Catholic upbringing. I was also attracted to the emphasis on 'doing', rather than just claiming it as a label. I was also unnerved by the control exerted by the Catholic Church. Buddhism by contrast treats people as adults.
"What I love about Bikram is the people, the heat, the 'journey' as well as the obstacles. The heat is equally one of the most challenging aspects, oh, and locking the knee.
"My favorite postures are standing bow, toe stand or anything that I do not fall out of. I find savasana the hardest: I just cannot keep still!
"I've met some very, special people through yoga, and I do not believe these friendships would have been formed without it."