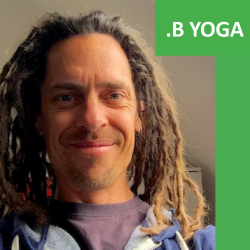 Following the popularity of the Yoga Fundamentals taster session at our recent BIG Weekender event, we are delighted to be able to offer a four week course with teacher Geoff O'Meara.
His teachings will really help all our students, hot and urban, to get under the skin of the meaning of true yoga and arm you with the basic principles and deeper understanding to help you further advance your practice, whatever the style.
Starting Saturday 3rd June and then on alternate Sundays and Saturdays, students can sign up for the whole course for £60 or just come along to your choice of individual sessions at £20 per class.
All classes are two hours long from 12.30pm to 2pm and will be held in the loft room.
Aligning Your Vehicle


Establishing authenticity and integrity within your yoga practice.
Saturday 3rd June - An introduction to yoga

Sunday 11th June: Pranayama

Saturday 17th June - Yoga as a practice of self-inquiry/self-awareness

Sunday 25th June - Yoga as a way of living – beyond yoga 'practice'
We anticipate that this course will be very popular so please do book and pay for your place online via the timetable page on our website:
http://www.bikramyogaleicester.co.uk/apps/mindbody/list-schedule
(just click sign up next to the class and follow the prompts).
If you are attending all four sessions full payment will be required in advance of the first session.