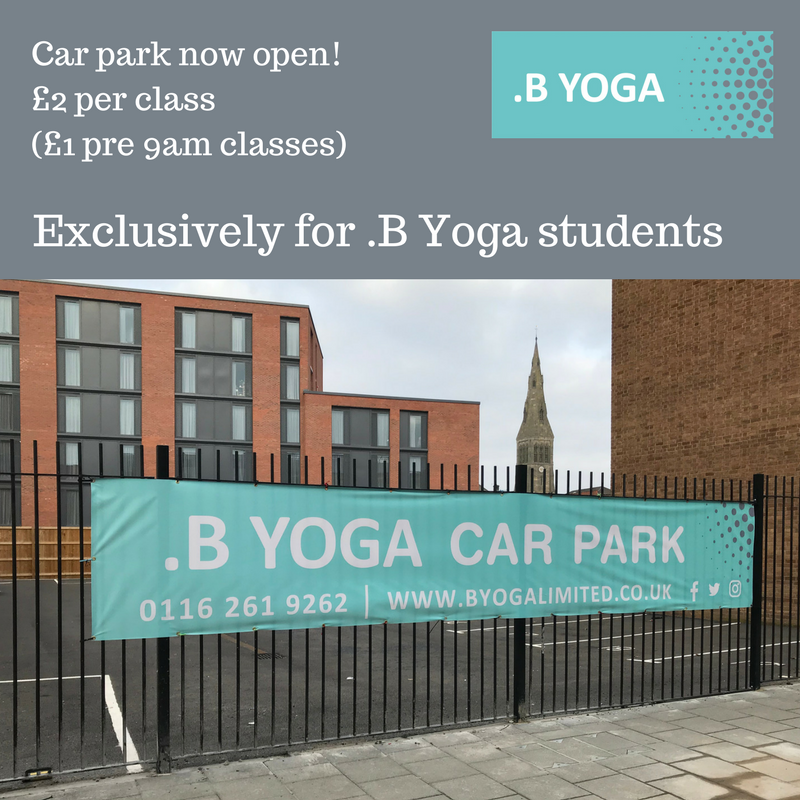 We have some good news about the car park!
Three months after we initially thought we'd be able to make the new car park available to you, we are finally able to open it.
From this Wednesday, 20th December, you will be able to park your car in one of the 19 spaces next to the studio on Friar Lane.
We are still working to find a long-term solution to enable the most streamlined access, so for the meantime there are some very specific rules that must be adhered to. We felt that it was too important an opportunity not to make it available to you as soon as we possibly could. We hope you understand and use the parking spaces with patience and understanding.
For now the process is as follows:
Pull up outside the studio.
Jump out and pop in to reception.
Collect the key, pay your money, collect a laminated sheet with a parking number on it and sign in on the sign in sheet in the relevant number slot.
Return to your car and enter the car park.
Place the laminate on your dashboard, so it is visible in the windscreen.
Leave the car park and lock the gate after you.
After class, collect the key and reverse the process, not forgetting to return the laminate to reception.

The parking rates are:
Early mornings for parking pre 9am - £1
All other times - £2 per session (60 or 90 min classes)
Students undertaking back to back classes i.e. classes that end and start within 15 minutes of each other may pay a £1 supplement for the second class.

In order for this to work we kindly ask that all users follow these simple rules:
Please reverse park into the spaces.
Only one car at a time, no tailgating.
Display the laminate number clearly under the windscreen or on the dashboard.
You must return the laminate to reception immediately on exiting the car park.
Any cars without the laminate showing or unpaid usage are at risk of being clamped by a third party.
Please allow more time to arrive than usual, you may still be denied entrance to class if you are not ready on time.
Payment can only be made in cash. It will not be possible to pay on account.
Only park in the marked bays. You must not under any circumstances block in other cars.
We hope that everyone who needs to will benefit from this facility and we thank you again, in advance, for your courteous use of it.
Any questions please call the studio.
Many thanks.
Pam, Libby and the team