Bikram Yoga in Leicester
(Hot studio)
90 minutes
Bikram Yoga has a celebrity following of film stars and sports stars and is world renowned as an incredibly effective workout. Due to the intense, heated environment you burn more calories in a Bikram class than other styles of yoga. It also presents a big challenge for the mind as you are completely absorbed by the practice, making it a great stress reliever as well as building confidence.
Hot Yoga classes in Leicestershire



It's essentially a Hatha Yoga class (posture based) so it's not about moving from one posture to another it's about the postures themselves. It's a fixed series of 26 postures and two breathing exercises designed for providing health-giving benefits. The series of postures work every joint, muscle, ligament, tendon, organ and system of the body to maintain health and is held in an artificially heated room to 40-42 degrees and 40% humidity. This heated room supports deep stretching but also assists in the detoxification of the body through sweating and lymphatic movement. Each posture is done twice with savasana in between each posture.
This class is ideal for beginners and experts alike as each posture has an entry level description and as you progress you can gradually work towards the more advanced versions of each posture. Seeing your gradual progress into the postures lesson by lesson is one of the things that makes it so addictive.

There are Bikram Yoga classes every day of the week at .B Yoga.





Bikram Yoga Express

(Hot studio)

60 mins

Inspired by the Bikram method, this class is the same sequence of postures and heated environment but shortened to 60 minutes providing maximum benefits in the shortest amount of time. The class moves at a quicker flow and has a lot less rest. It is designed for the yogi who can squeeze a 60 minute class into their tight schedule. Brand new students are absolutely welcome but they may find attending a full 90 minute class better to grasp the postures in the first instance.





<<

Schedule for Sat 25 Mar 2017 - Mon 27 Mar 2017

>>
Sat 25 Mar 2017
Class
Instructor
Sun 26 Mar 2017
Class
Instructor
Mon 27 Mar 2017
Class
Instructor
The yoga room is a space in which everyone should feel comfortable and welcome. So here is a quick guide to using it appropriately.
---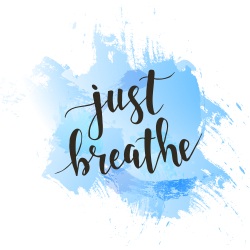 For many students new to Bikram Yoga (and for some that aren't so new!), breathing properly in class is a challenge. It's very easy to let the heat overwhelm you and the effort of the postures get in the way of anything that feels remotely like normal breathing. In fact in many postures, for example Eagle when you're constricting your whole body, it's quite common to forget to breathe at all!