Partner with us and give your company and employees a real boost, the healthier your staff the healthier your profits. Our expertise and superb facilities will ensure that your employees reach their full potential.
Packages include:
Company paid memberships

Part company paid memberships

Employee funded memberships
Reap the benefits of healthy staff:
Less sickness

More energetic

Higher contentment

Improved concentration

More productive

Greater focus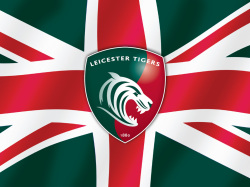 Ahead of Tigers' opening Premiership game of the season Director of Rugby Richard Cockerill highlighted the former England hookers' use of Bikram Yoga at the Leicester studio as way to relax.
'Cockers' has been a regular at Bikram Yoga Leicester for over a year and joins a number of local athletes at amateur and professional level that use it as part of their fitness regime.
'Before the finals, Bikram Yoga Leicester helped re-energise me, rejuvenate me and ensure that I got a good night's sleep before the big day.'

- Will Jefferson, Batsman, Leicestershire County Cricket Club